KYMEA

Strategic Communications, an IT and AV consultancy and integrator, worked with KYMEA to develop a preliminary technology blueprint. In addition, the technology implemented empowered the KYMEA board in considering future office space technology.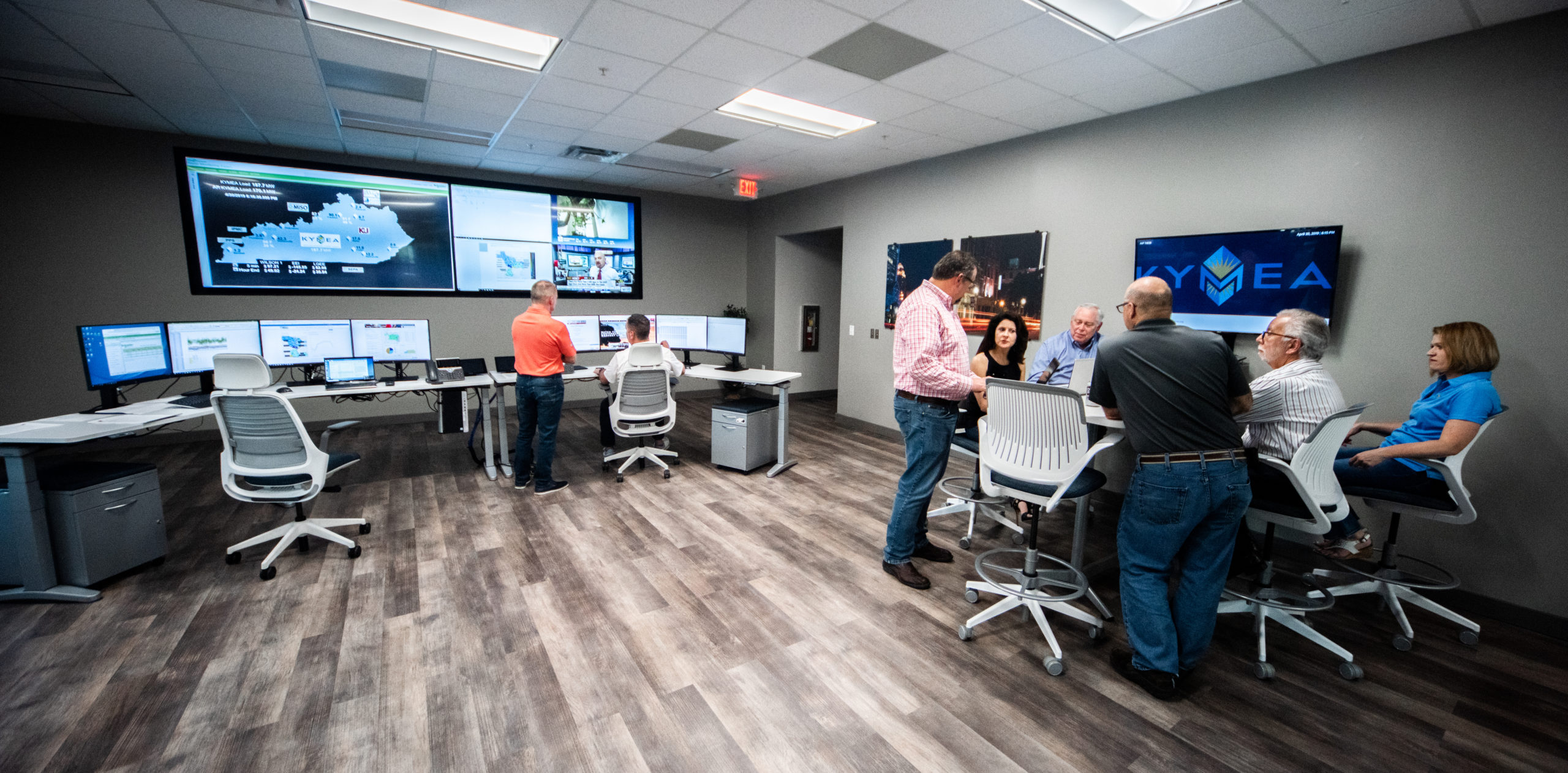 LeelanAu County Michigan

This project needed to be completed quickly and within budget parameters. Ron Plamondon, Director of IT for Leelanau County, decided to utilize Strategic Communications' Cloud solutions as part of the G2G Contract.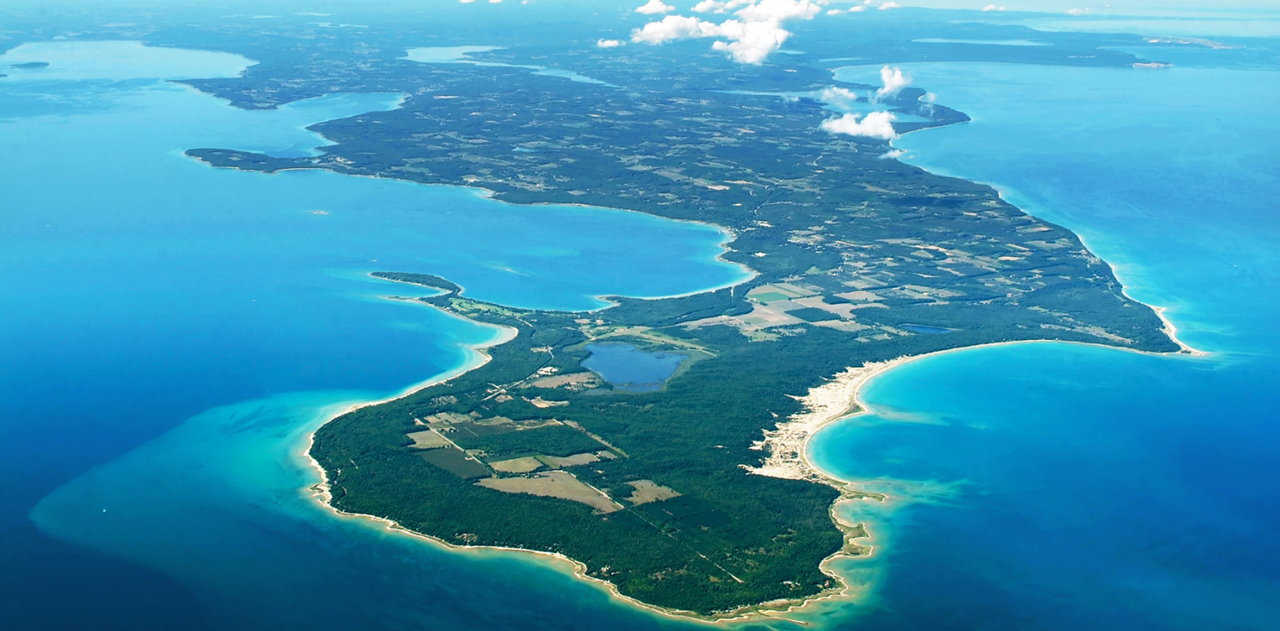 LG&E KU CASE STUDY

The expansion was a great success for LG&E KU, however it came with certain challenges on the communications and collaboration front. Sites located in Louisville, Lexington and Trimble County Kentucky were in need of expansion to accommodate LG&E KU's tremendous growth.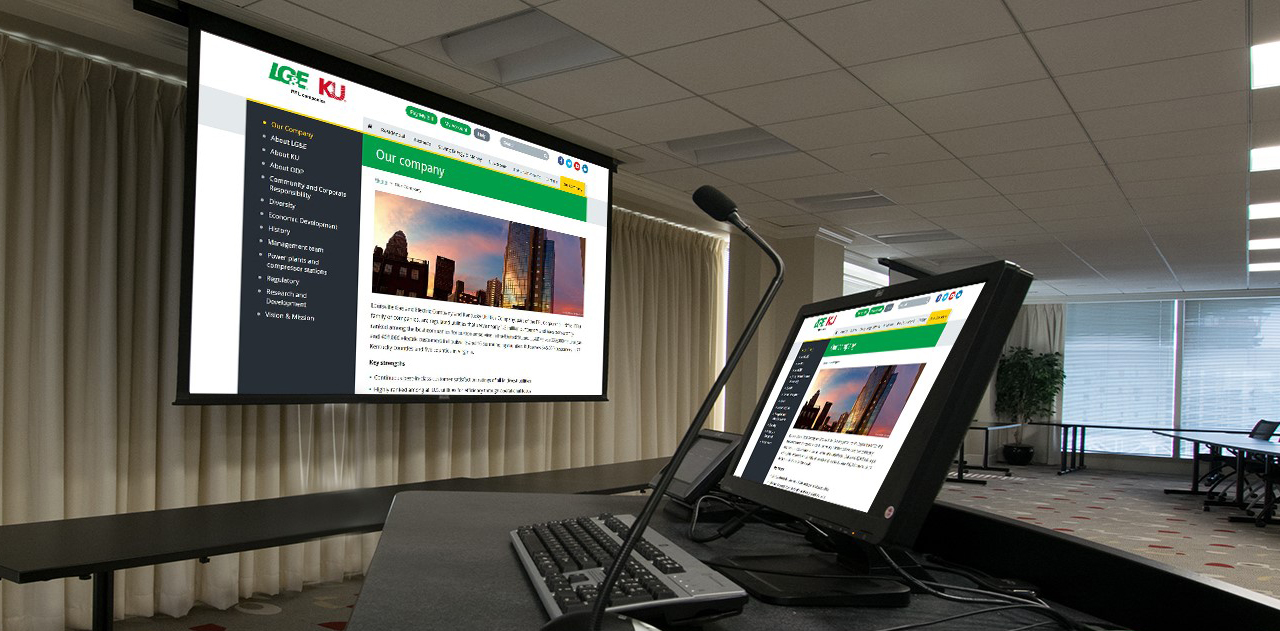 University of Louisville Academic Center

"They were looking for an Audio Visual (AV) solution possessing a wow factor", said Chris Mills, Sales Director of Strategic Communications. "They wanted to make a statement as soon as someone walked into the lobby. Also, they wanted the facility to be a catalyst for collaboration and team learning".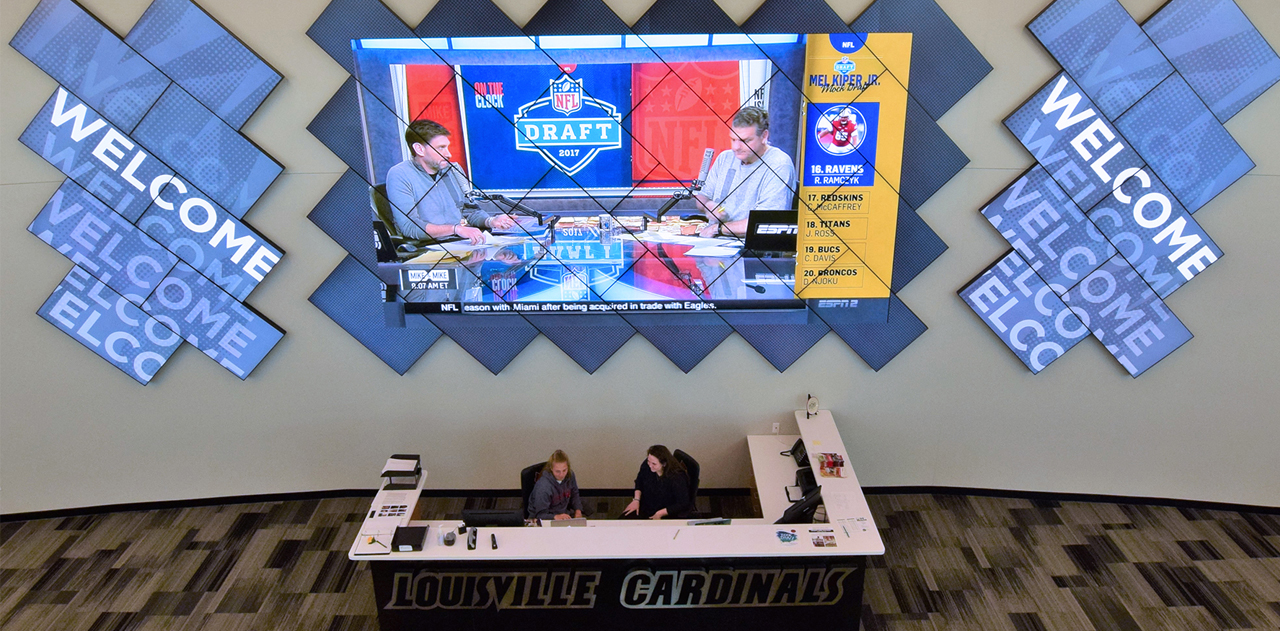 Oakland County, Michigan

Oakland County experienced the issue of taking automated snapshots for large number of volumes in the AWS US-East GovCloud region. The problem stemmed from the lack of Lifecycle Manager or Backup services available in that specific AWS region.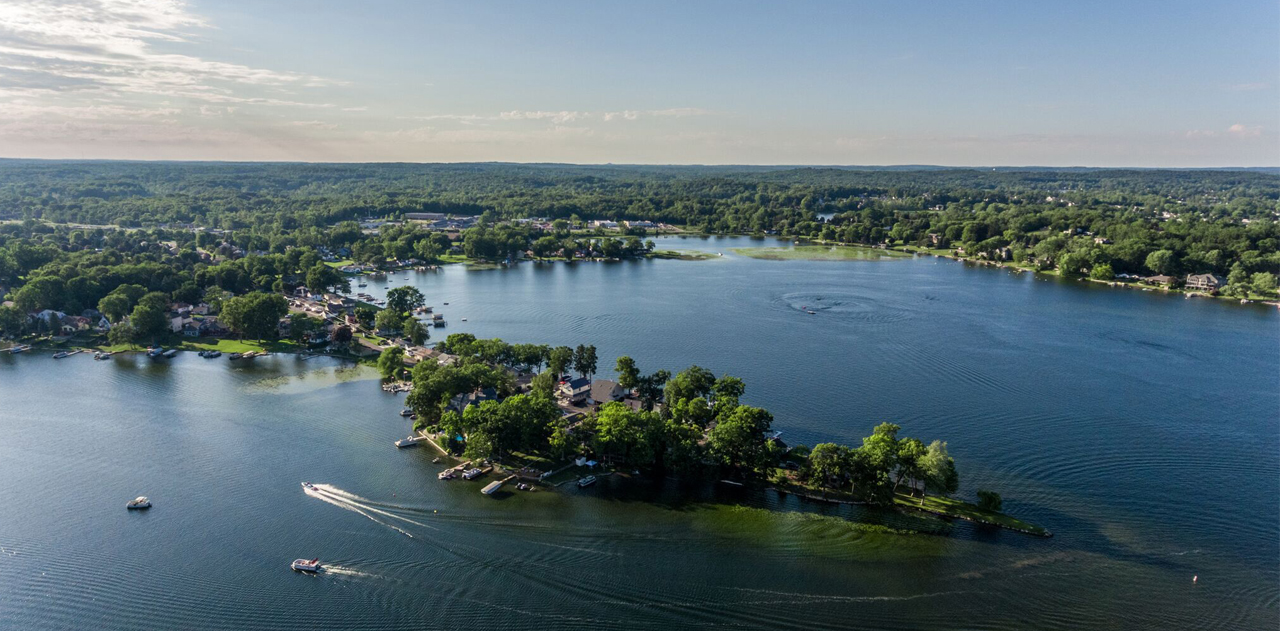 Lynn Family Stadium – Louisville City FC (LouCity)

"Whether it's a video being played on the video board, the PA announcer, a live DJ or goal celebration, our goal is to pump a lot of energy and sound quality into the venue," said Mitch Ried, Senior Vice President of Sales and Marketing at LouCity. "We were blown away by the service and quality that we received working with Strategic Communications."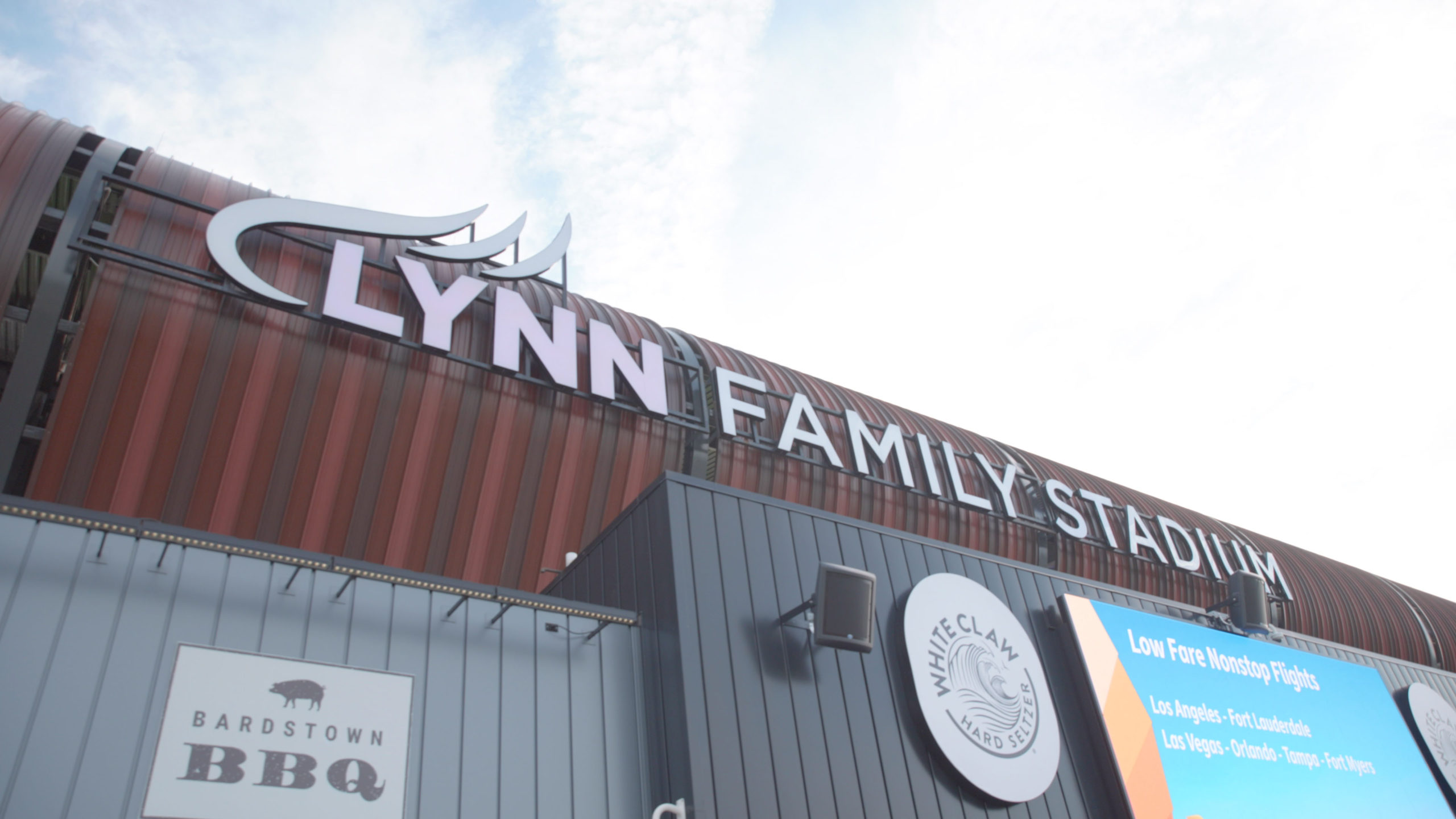 Wholesale Tire & Auto

Wholesale Tire & Auto is a division of Wholesale Tire Inc. Our corporate headquarters is in Clarksburg, WV and has seven locations in the state of West Virginia. They have been serving the needs of customers since 1950.

Apex

Apex prides itself in offering the very best lines for any hauling. Their experience dealing with the transportation needs and issues of customers has been a great asset to them.

Dauenhauer Plumbing

Dauenhauer Plumbing's licensed plumbers are available for all of your home plumbing needs. Our plumbers in Louisville and Lexington.

Clarity Imaging

Clarity Imaging is a manufacturer and supplier of PageMax laser printer toner cartridges for all four major printer brands.

Huber Tire

Huber Tire has been serving Kentuckiana for more than 75 years. It was founded as a locally-owned and operated tire business, dedicated to serving customers and the community – and that's still true today.

Door Store & Windows Louisville

Door Store and Windows Louisville, a locally-owned and operated business, specializes in the sales and installation of replacement windows and replacement doors in the Louisville KY metro area.

P3 Systems, Inc

One stop source for new and refurbished networking, storage and telephony hardware.

W.M. Kelley

W.M. Kelley is a small, family-owned, non-union manufacturing facility. Established in 1971 in New Albany, Indiana, they have over 40 years of experience in metal manufacturing and are outfitted with state of the art fabrication equipment. They specialize in the design and manufacture of material handling equipment, custom metal fabrication components and complete assemblies.

MedSynergies

Founded by physicians in 1996, and today, led by a team of seasoned experts in the medical, technological and operational industries, MedSynergies specializes in the business side of medicine, applying innovative financial and operational systems that keep our clients at the forefront of healthcare transformation.

LG&E KU

Louisville Gas and Electric Company and Kentucky Utilities Company, part of the PPL Corporation (NYSE: PPL) family of companies, are regulated utilities that serve nearly 1.3 million customers and have consistently ranked among the best companies for customer service in the United States. LG&E serves 324,000 natural gas and 407,000 electric customers in Louisville and 16 surrounding counties. KU serves 549,000 customers in 77 Kentucky counties and five counties in Virginia.

21st Century Parks

Founded in 2005, 21st Century Parks is a Kentucky-based private, non-profit corporation, created to bring a fresh vision to the preservation and development of new public parklands.

Appriss

Appriss was founded in 1994 as the VINE company by Mike Davis, our CEO, and Yung Nguyen with a very simple belief: technology can do a lot of good in society. Since their humble beginnings building a system to help the local community in Jefferson County, Kentucky, they have grown leaps and bounds and their solutions serve thousands of agencies and corporations and millions of people every day.

Farm Credit Mid-America

Farm Credit Mid-America is a leading provider for farm loans, home loans, crop insurance and financing for agribusinesses.

Fort Knox Credit Union

Fort Knox Federal Credit Union has seen tremendous growth over the years that has allowed them to expand into many neighboring communities. Their latest addition is the Shepherdsville Walmart Branch, making 16 branch locations across Kentucky in Hardin, Grayson, Meade, Nelson, Boyle, LaRue, Taylor, Bullitt and Jefferson counties. Currently, Fort Knox Federal Credit Union has over 90,000 members with over $1.3 billion in assets.
Education Clients
University of Louisville

The University of Louisville is a state supported research university located in Kentucky's largest metropolitan area. It was a municipally supported public institution for many decades prior to joining the university system in 1970. The University has three campuses. The 287-acre Belknap Campus is three miles from downtown Louisville and houses seven of the university's 12 colleges and schools. The Health Sciences Center is situated in downtown Louisville's medical complex and houses the university's health related programs and the University of Louisville Hospital. The 243-acre Shelby Campus is located in eastern Jefferson County.
SPAWAR Atlantic

SPAWAR consists of more than 10,000 active duty military and civil service professionals located around the world and close to the fleet to keep SPAWAR at the forefront of research, engineering and acquisition to provide and sustain information warfare capabilities to the fleet.
SPAWAR is one of five major Department of Navy acquisition commands. While other Navy acquisition commands, like Naval Air Systems Command (NAVAIR) and Naval Sea Systems Command (NAVSEA), focus on specific platforms, SPAWAR focuses on capable and secure communications and networks that span platforms and facilities.

US Navy

The United States Navy is the naval warfare service branch of the United States Armed Forces and one of seven uniformed services of the United States. It is the largest and most capable navy in the world, with the highest combined battle fleet tonnage. With over 319,000 personnel on active duty and over 99,000 in reserve, the Navy is the third largest of the service branches.

US Marine CORPS

The United States Marine Corps (USMC) is the branch of the United States Armed Forces responsible for conducting amphibious operations with the United States Navy. The USMC operates installations on land and aboard sea-going amphibious warfare ships around the world.

US Army

The United States Army is the land warfare service branch of The United States Armed Forces. As a uniformed military service, the U.S. Army is part of the Department of the Army, which is one of the three military departments of the Department of Defense. As a branch of the armed forces, the mission of the U.S. Army is "to fight and win our Nation's wars, by providing prompt, sustained, land dominance, across the full range of military operations and the spectrum of conflict, in support of combatant commanders".

US Air Force

The United States Airforce (USAF) is the aerial and space warfare service branch of The United States Armed Forces. The USAF is the largest and most technologically advanced air force in the world. The Air Force articulates its core missions as air and space superiority, global integrated ISR, rapid global mobility, global strike, and command and control.

Department of Health and Human Services

It is the mission of the U.S. Department of Health & Human Services (HHS) to enhance and protect the health and well-being of all Americans. We fulfill that mission by providing for effective health and human services and fostering advances in medicine, public health, and social services.

Department of Homeland Security

The Department of Homeland Security has a vital mission: to secure the nation from the many threats we face. This requires the dedication of more than 240,000 employees in jobs that range from aviation and border security to emergency response, from cybersecurity analyst to chemical facility inspector. Our duties are wide-ranging, and our goal is clear - keeping America safe.

US Patent and Trademark Office

US Patent and Trademark Office - Alexandria, VA: Strategic provides off-the-shelf IT equipment as well as providing Cloud infrastructure as a service utilizing Amazon Web Services platform.
Passport Health Plan

Passport Health Plan (Passport) is a local nonprofit community-based health plan administering Kentucky Medicaid benefits. Since 1997, they have been working closely with local providers and community advocates to fulfill our mission, to improve the health and quality of life of their members.

Baptist Tabernacle Louisville

Established in 1890, Baptist Tabernacle Louisville has played a prominent role within the Louisville community. Baptist Tabernacle has hosted food drives, clothing drives and helped provide medical support for emergency situations.

Pleasant View Baptist Church

Pleasant View Baptist Church has involved itself in many different ministries in an effort to fulfill the commissions set forth by the Bible. The Prison Ministry, Youth Detention Ministry, Bluegrass Challenge Outreach, Tent Ministry, and Cox Revival Ministries are all intended to reach the lost with the Gospel.

Greater Calvary Full Gospel Baptist Church

Located in Louisville, KY, Greater Calvary Full Gospel Baptist Church provides high energy worship sermons to its dedicated followers.

Lexington Christian Academy

At Lexington Christian Academy, the vision is pursuing a world-class, Christ-centered education. Based firmly on the authority of God's Word, the goal is to use every resource available to provide the finest education possible for students.