Custom Video Walls
Strategic's complete portfolio of custom video walls encompass a wide range of different sizes, resolutions and technologies. Large-scale display systems are designed by certified experts with decades of experience in video display technology. Featuring the narrowest bezels, most flexible mounting systems and slimmest installation depths, our video walls remain best-in-class.
Strategic's cutting-edge display solutions specifically deliver precise and brilliant visual messages in the world's most demanding environments. From control rooms to digital signage, we provide a seamless integration for your video wall solution.
Outdoor LED Video Walls
Strategic Communications provides outdoor LED video walls featuring robust weatherized capabilities such as waterproofing, UV resistance, mesh for low wind resistance, wear-proof masking, and dust-tight enclosures. Protecting the technology from rain, snow, dust, wind, ultraviolet rays, and extreme temperature swings means extending the life of the displays, maximizing the viewing experience for audiences, and ultimately saving money and time on premature repairs or replacements.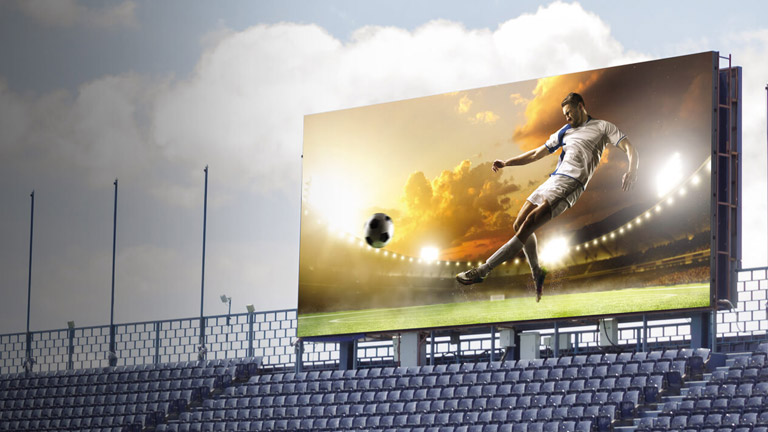 Strategic offers the latest in outdoor LED video displays from LG, Samsung, NEC, and Planar for an array of applications and pitches. Our outdoor LED video wall brightness levels range from 2,000 nits to over 5,000 nits, making screen visibility in direct sunlight a non-issue. Our AV engineers are certified and experienced in installing custom LED displays for outdoor stadiums, sports venues, arenas, schools & universities, airports, and corporate offices!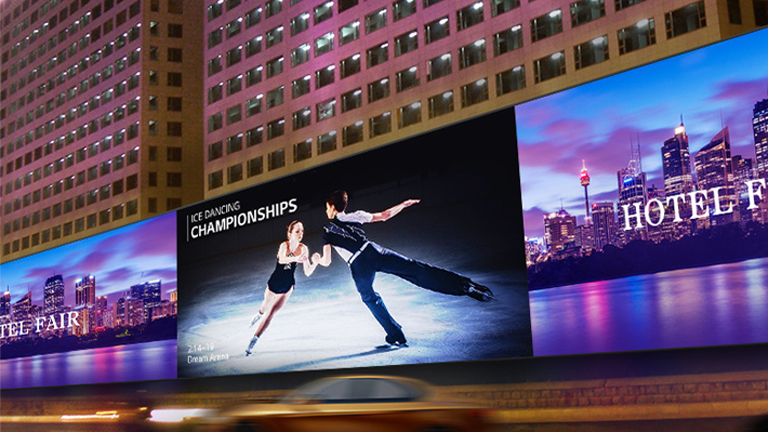 Content Distribution and Management
Having the right content for your audience is a critical component of any video wall platform. Strategic's AV engineering team assists you with the optimal content management and distribution infrastructure utilizing solutions such as BrightSign media players, Crestron matrixes, Extron AV distribution amplifiers, AMX digital media switchers and Vitec live streaming capture & distribution products. Our team helps you bring together TV feeds, live streaming, on-demand streaming, and in-house content into your own custom video experience!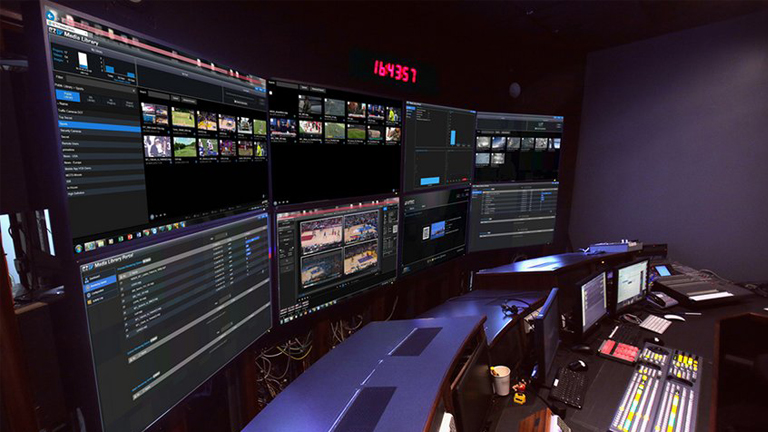 ---
---
HD LCD Video Walls
Strategic offers an impressive array of HD LCD video walls for your content display needs. We partner with Planar, Samsung, NEC and LG to deliver superior visual performance and mission-critical reliability. Immersive and flexible, our solutions combine the industry's thinnest profile ultra-narrow bezel LCD with improvements in design, installation and service. We set a new benchmark with a tiled bezel width as small as 1.7mm, outstanding image quality, simplified installation and 24×7 mission-critical reliability. In addition, Strategic offers architectural video walls to organizations looking at a more creative way to display content.
---
---
HD LED Video Walls
Featuring 24/7 operation, high-resolution visuals, and an overall low operational cost, HD LED video walls are becoming a popular choice in a variety of settings. Strategic partners with Planar, LG, Samsung and NEC to bring customers the most comprehensive LED video walls. Thanks to LED technology, the image is clear from any viewing direction, making it great for any indoor or outdoor digital signage application!
---
---
4K and Ultra HD Video Walls
There is no denying the visual impact of native 4k content on an Ultra HD display – it is simply stunning. Fashion photography takes on a whole new level of realism. Wayfinding applications transform into aesthetically compelling pieces, with even the finest text readable even at close viewing distances. Visualization applications in corporate, academic or government environments deliver content in amazing detail, even when users "zoom in".
---
---
Video Wall Design and Installation
Designing and installing a video wall is a big job and requires precise planning. Strategic's Audio Visual team is certified in designing, mounting, hanging and connecting your video wall to deliver optimal impact. Our engineers also assist with content management and display design. We train customers to use the equipment and how to display rich and engaging pieces of content on their video wall platform.
---