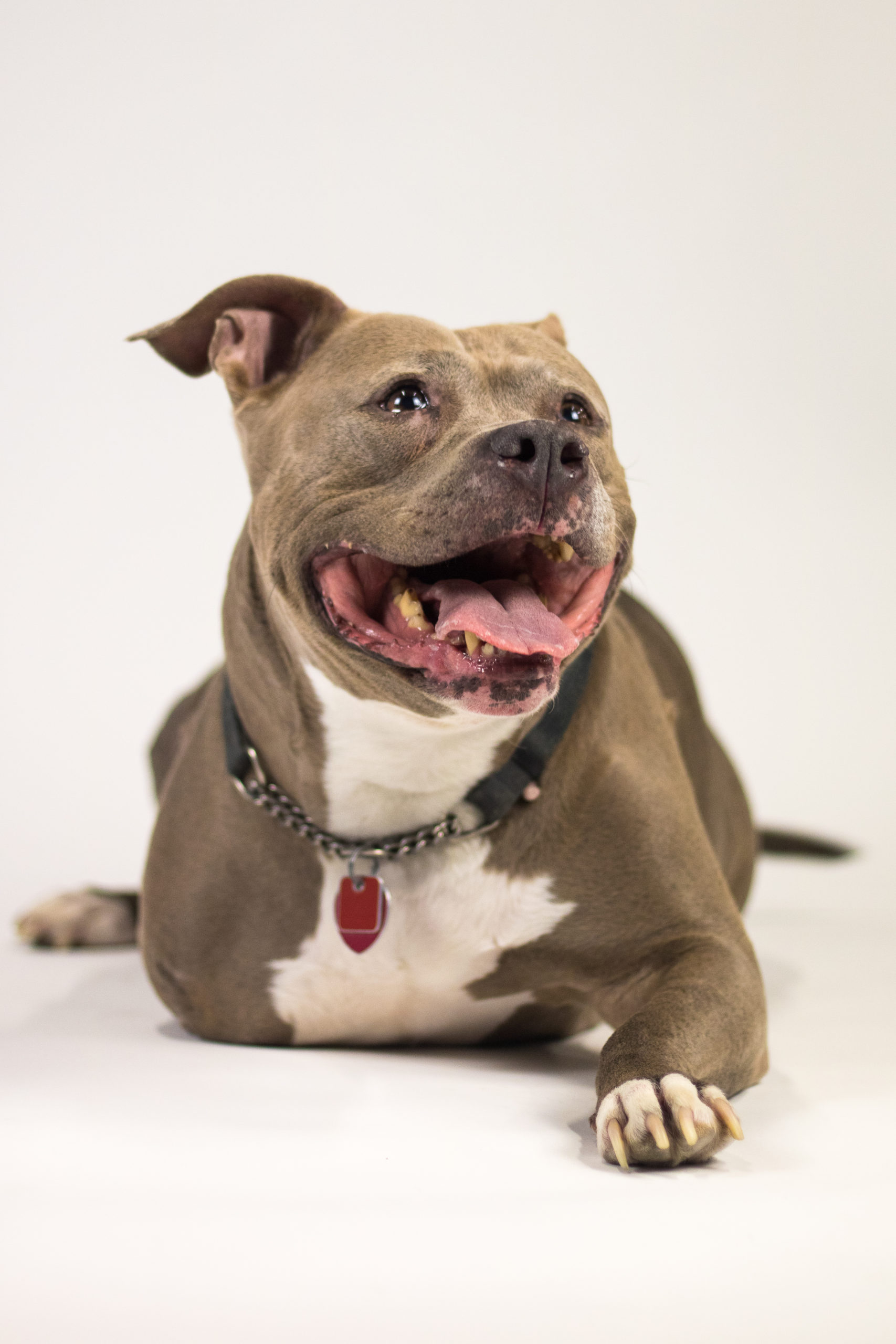 Smokey is a 9-year-old Pitbull mix who spends her days looking out the window beside her companion, Denise, in the accounting department.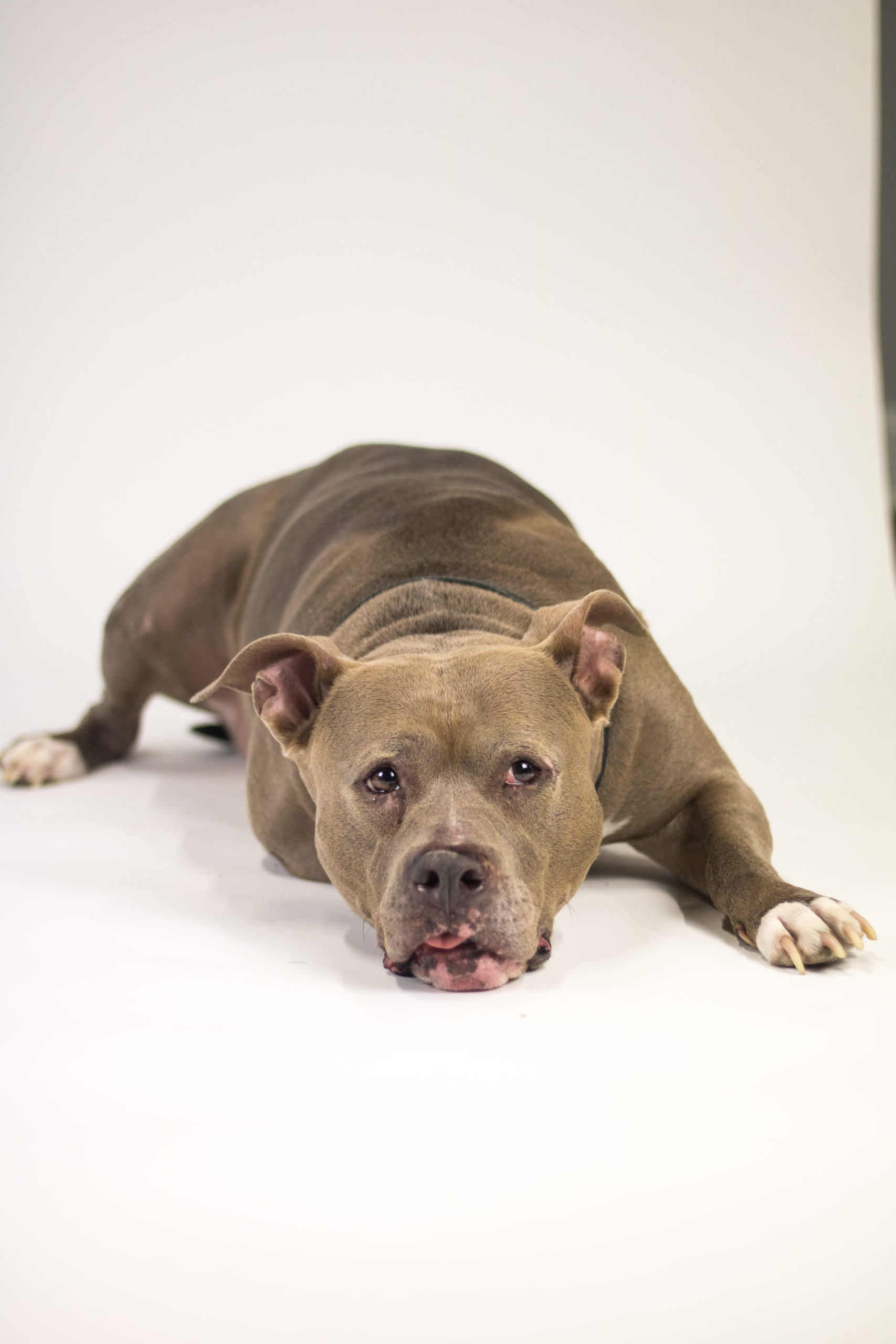 Every morning, Smokey greets the accounting department with a great big bark – It's her way of letting everyone know that she has arrived and it's time to get to work!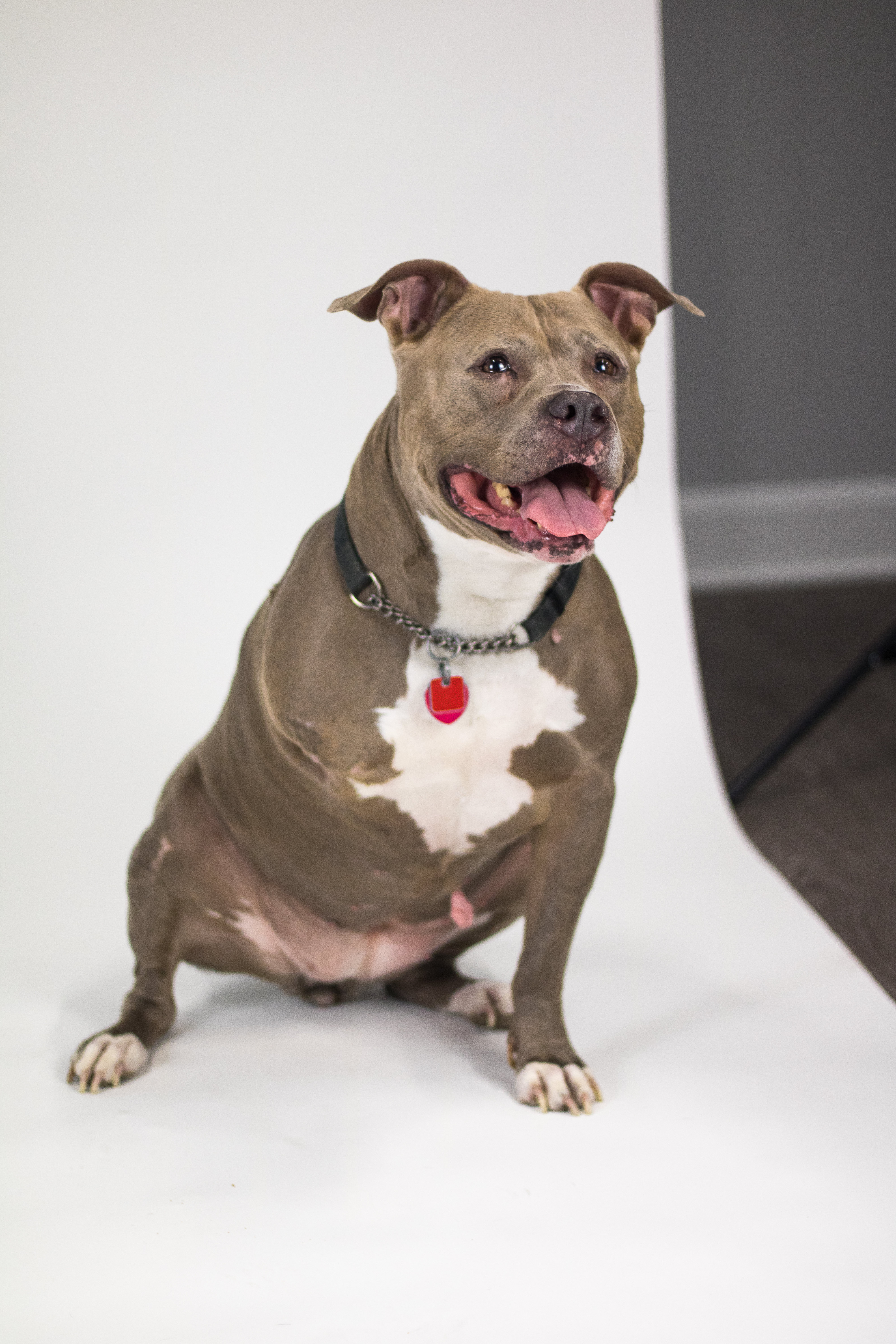 However, talking isn't her only skill. Smokey's best trick is using her cuteness to coax you into sharing your food with her! When she isn't chowing down on table scraps, she is playing Tug-o-War with her besties, Paige and Posey.