The level of technological investment by colleges into their campus infrastructure is at an all-time high. This trend is due to the fact that these investments have proven to be a great way to increase student/staff retention, enrolment, and engagement. A key part of this investment has been AV installations, specifically high-tech LED Video Walls. This article will explain why more and more universities are choosing LED technology to excite and attract new visitors to their campus.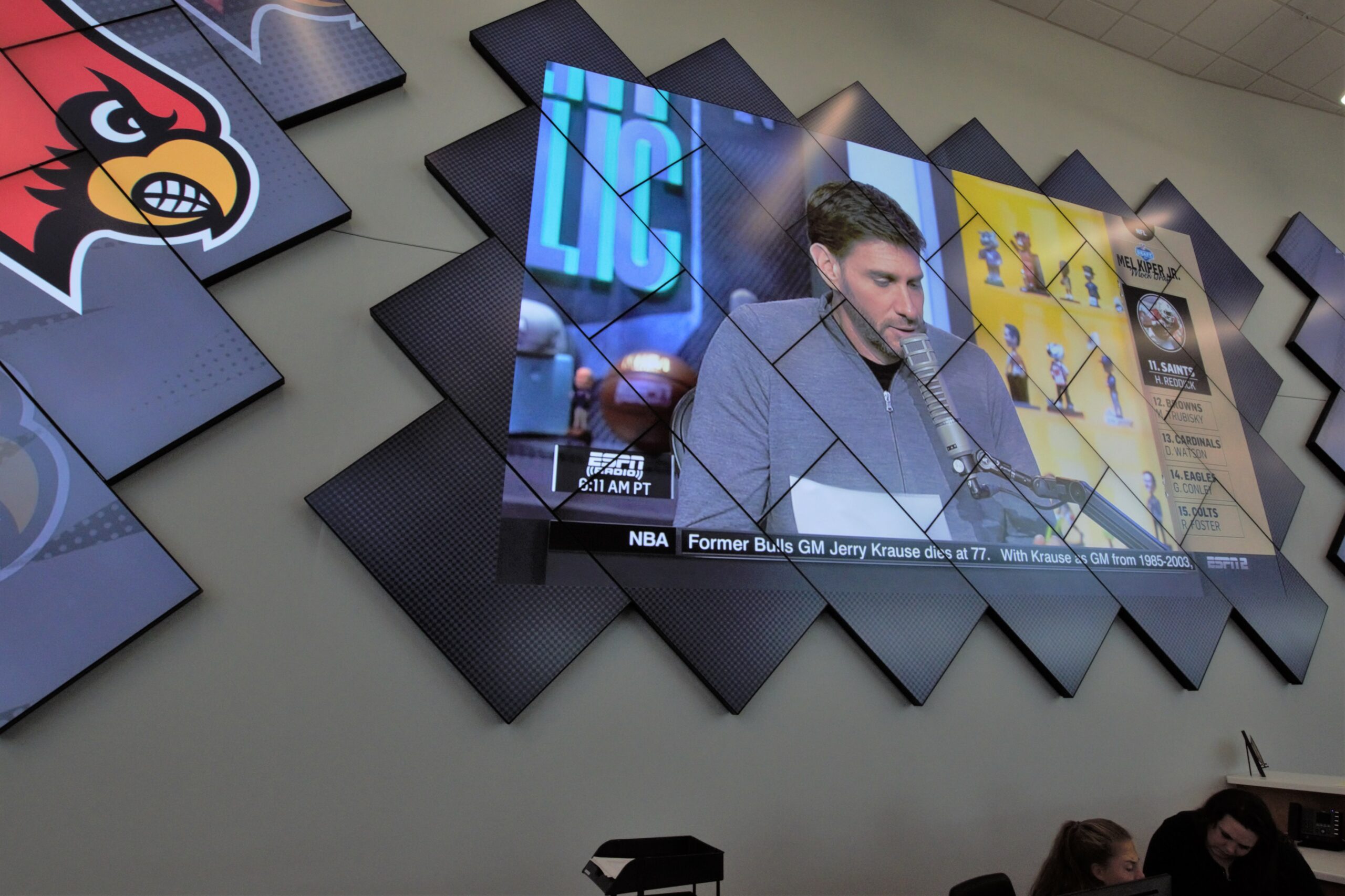 Video Walls Reflect your school's identity
There are few AV technologies as eye-catching as a custom-made video wall. Each installation is made from multiple LED panels that combine to fit your exact shape and size specifications. These walls can be up to 100 feet wide, and produce high-fidelity images and video.
Incorporating this technology into your campus generates a "wow factor", especially among first-time visitors. This makes LED Video Walls an invaluable tool in recruitment. Not only will a custom video wall stop a visitor in their tracks, but it can also highlight your university's unique brand and identity. These displays offer a great way to visually spread your institution's mission, activities, and accomplishments.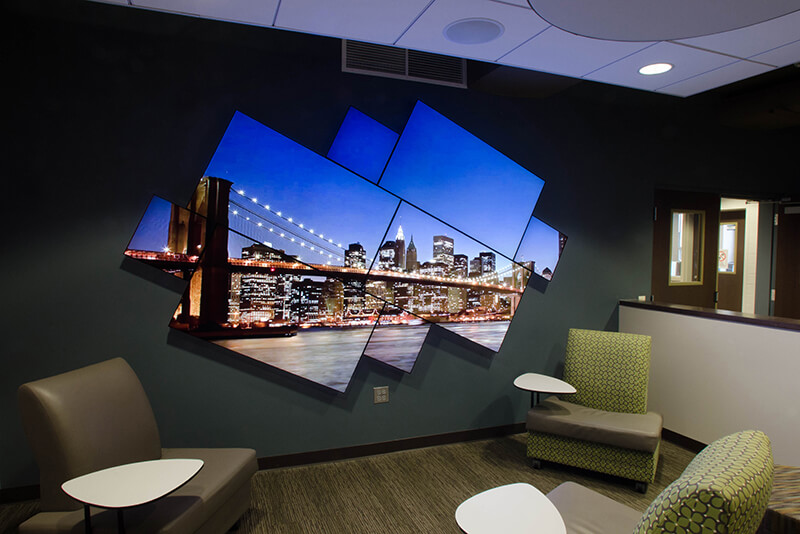 Video Walls Inform your Student Population
Due to the flexible nature of LED Video Walls, you can consistently display new content to your campus population. This can come in the form of a news feed, announcements, or game day promotions. The best part is all of these graphics can be easily deployed via the easy-to-use programming software that comes with most Video Wall installations.
Another common use case is in the classroom itself. Due to their LED technology, Video Walls can produce a much higher quality and brighter display than traditional AV options such as projection. Especially in larger lecture halls, Video Walls can enable professors to teach in a more visually engaging way.