Take Your Digital Signage To The Next Level
TAKE YOUR DIGITAL SIGNAGE TO THE NEXT LEVEL
Digital Signage is a highly powerful and flexible communication method: a dynamic video display engaging digital media to a public audience. Strategic offers both standardized and custom digital signage solutions, from mounting screens to creating specialized kiosks. Our software works over an internet connection, delivering rich media content managed seamlessly through a single pane of glass.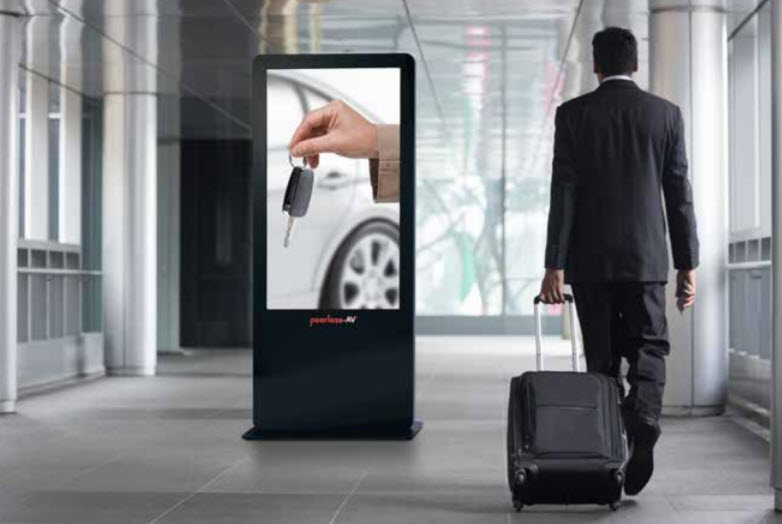 Digital Signage Content Management
Strategic partners with Crestron, Extron and BrightSign to stream, control and customize your digital signage content. Integrate videos, images, websites, RSS feeds and social media feeds to create and brand your message. Automate each content piece to display at specific times, as well as sequencing!
Live social walls for events
Corporate and employee feeds
Interactive applications (games, menu ordering, scheduling, etc)
Chats and message boards
Adverting and marketing
Live TV
Digital Signage Custom Targeting
Tying direct Return On Investment (ROI) and analytics into a digital signage project helps organizations to make critical decisions on messaging and content. Strategic integrates sensor technology and beacon technology into your digital signage platform. Messaging and content are then automatically placed based on the data gathered to optimize your ROI!
Marketing and technical information
Information for a cross product and sale
Promotions and discounts
Types of Digital Signage Products
Strategic designs, installs and supports a number of digital signage applications for any industry! Here are several examples of the types of digital signage we offer customers…
Outdoor Signage
Customized Kiosks
Direct View LED
Digital Signage Players
Digital Signage Software
Interactive Flat Panels
Display Mounting and Cable Management