The military relies on technology to securely and quickly transfer critical data no matter where their mission takes them. Equipment failure whether on the front lines or back at base is simply not an option. That's why militaries around the world have trusted Dell's Rugged Tablets and Laptops with their mission-critical data. This line of Dell products features the extreme rugged requirements defined by MIL-STD-810G/H testing standards, ensuring that you will stay connected and in the fight.
Rugged Differentiators
Dell's rugged devices are designed to withstand any environment, whether that is extreme heat, cold, vibrations, dust, or wetness. Additionally, these rugged tablets and laptops come with long-lasting battery life to accommodate the long shifts required by military service. These products are not only durable, but they are also equally powerful featuring the latest 8th Gen Intel Processors and optimized mobile connectivity that is 3 times faster than the standard. These devices are built using shock-absorbent materials and are compression sealed to keep out sand, dust, and liquids.
Strategic Communications is proud to offer these Rugged Tablets and Laptops through our Army CHESS ADMC-3 contract. You can find our ADMC-3 contract page using the button below, it offers an easy method of ordering that simplifies the procurement process.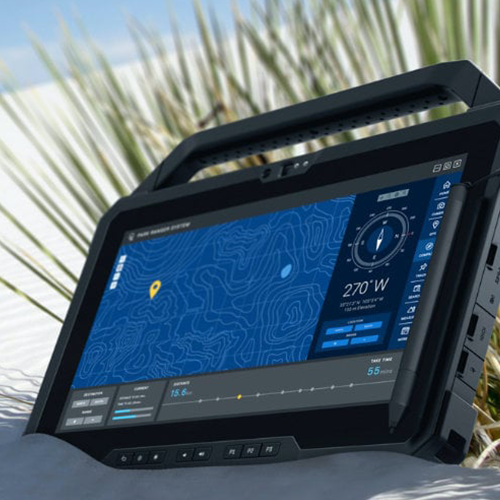 Field Operations – Tablet
For a tablet built for down range field use, we recommend the Dell Latitude 7220 Rugged Extreme Tablet. This device is built to lighten your load weighing in at only 2.82 pounds. Yet it combines that lightweight with a durable rugged casing, powerful computing power, and connectivity features that truly set it apart from other tablets.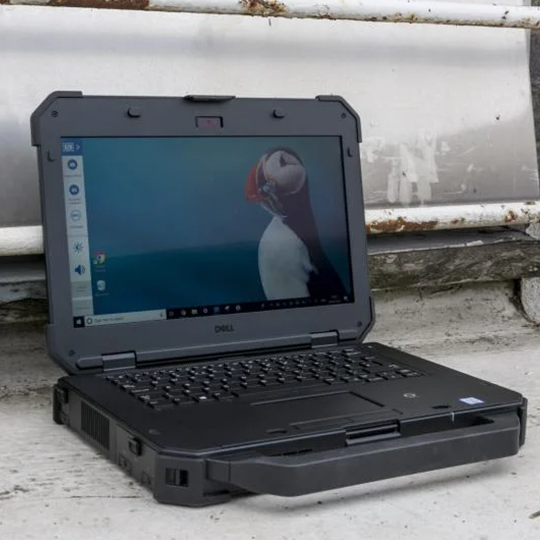 Field Operations – Laptop
If you prefer the form factor and performance of a laptop over a tablet, but still want a device designed for down range use, Strategic recommends the Dell Latitude 7424 Rugged Extreme Notebook. This 14 inch notebook is incredibly customizable with the ability to add discrete graphics, GPS, and mobile broadband functionality. It also offers dual hot-swappable batteries allowing for nonstop use.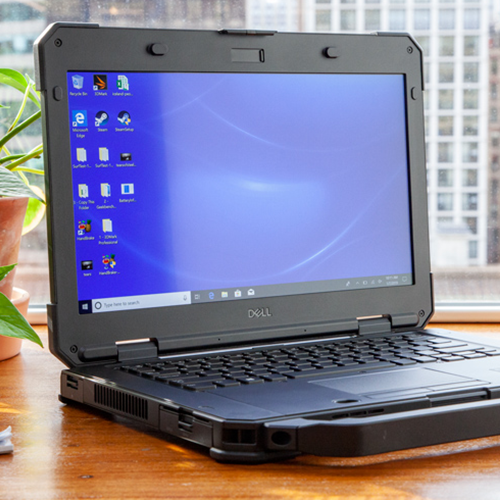 Operational Support – Laptop
The Dell Latitude 5420 Rugged Notebook is similar in features to the previously mentioned 7424 Rugged Extreme Notebook; however, it comes with a thinner form factor designed for operational support instead of field operations. Although this laptop is designed for operational support it is still built with the same shock-absorbent materials, hot-swappable batteries, and integrated security features.