With the rapid adoption of remote work, audiovisual collaboration and shared office spaces continue to experience significant growth. This presents a great opportunity to update your meeting rooms with the latest audiovisual collaboration tools. Office spaces are constantly evolving, having progressed from cubicle spaces to open meeting rooms and huddle spaces. Furthermore, these modern spaces continue increasing in popularity through audiovisual collaboration tools designed to increase the productivity of in-office and remote staff. There remain many options for AV collaboration, but we narrow it down to the 5 best brands on the market.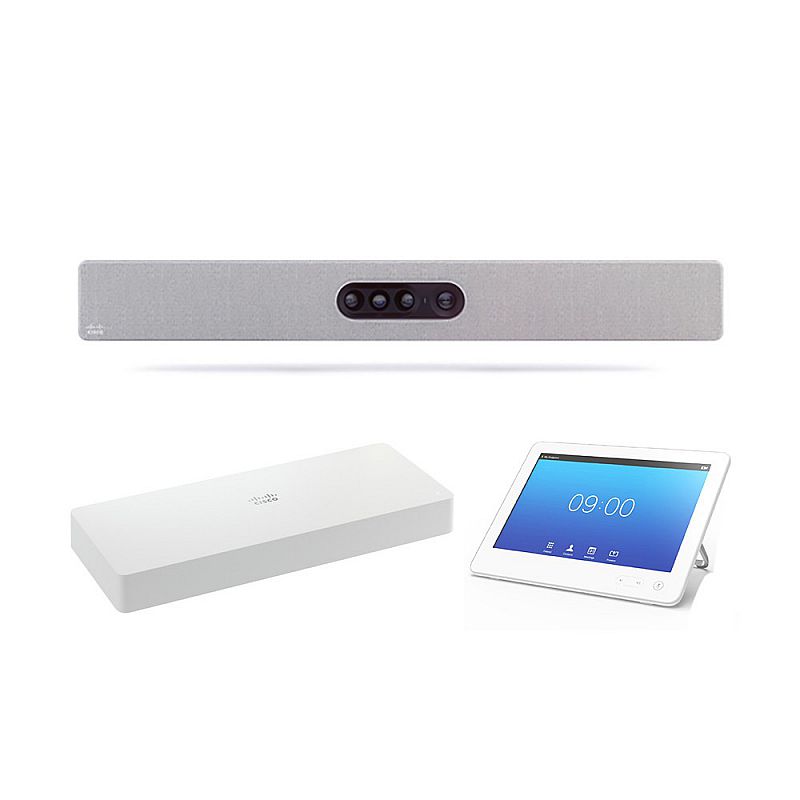 Cisco WebEx Room Kits For Shared Office Spaces
Cisco offers robust and popular collaboration solutions with the WebEx suite of products. In addition to WebEx software solutions, they also offer powerful hardware solutions to transform modern meeting rooms and shared office spaces. Cisco's hardware integrates seamlessly with their proprietary software solutions making them a perfect choice if your organization is already using WebEx meeting software. They offer all-in-one room systems and collaboration bars that create an immersive meeting experience. Furthermore, these systems increase productivity especially among organizations spread out between multiple locations, or that have a large number of remote workers.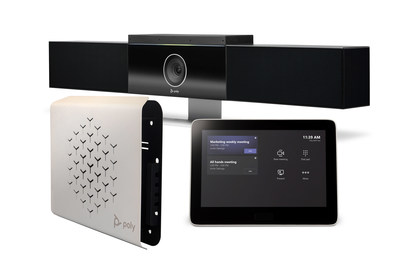 Poly Audiovisual Collaboration: Meeting Rooms
One of the standout features of Poly's AV collaboration tools is the ease of use. Poly's products feature smart cameras with automatic framing and tracking, as well as audio filtering innovations to remove distracting noises from your calls. Additionally, the company's collaboration solutions are modular in nature and designed for all types of rooms. Whether it's a large meeting room that needs multiple microphones, or a small huddle space that just needs wireless sharing Poly has a product perfect for your use case. Their solutions possess compatibility with multiple cloud environments and meeting software including all the major providers in the space.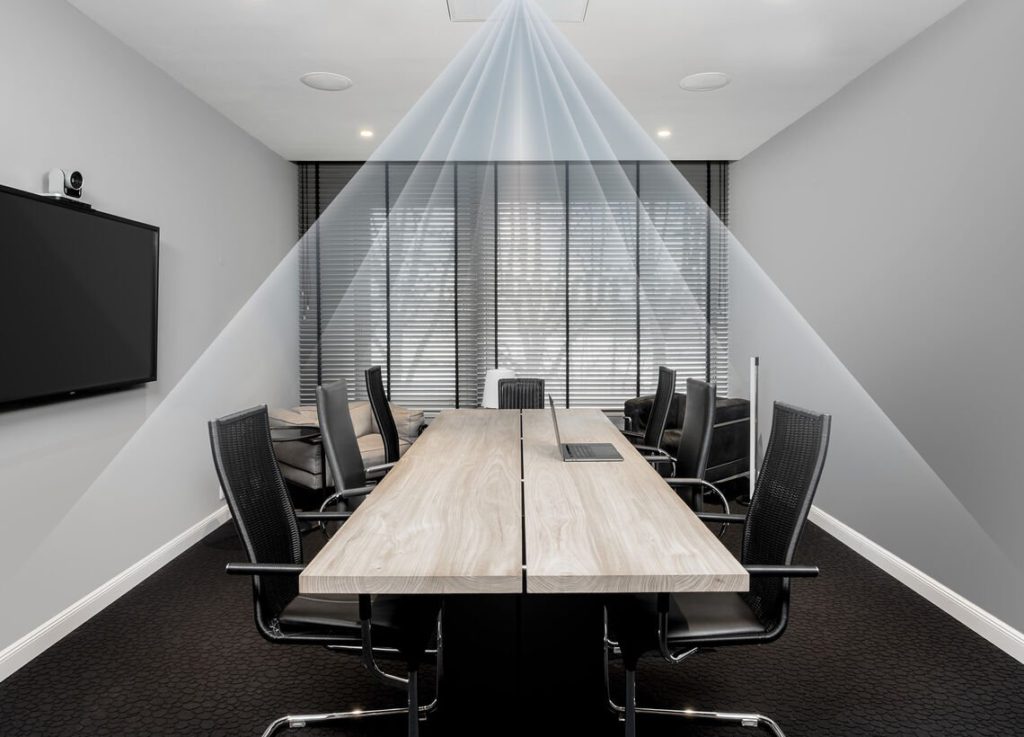 Shure Conferencing Solutions: Shared Office Spaces
Shared office spaces are designed for impromptu collaboration and conferencing. Due to their relatively new nature, shared office spaces are often created in environments not originally built for conferencing. Shure offers unique solutions built specifically to solve these problems. Shure is a world-class brand in the audio space and that expertise carries over into their collaboration solutions. The company's products eliminate audio distractions and turn any huddle space into a professional-grade meeting room. Additionally, Shure focuses their designs on being the least intrusive as possible, ensuring that your huddle spaces are filled with powerful yet non-intrusive technology.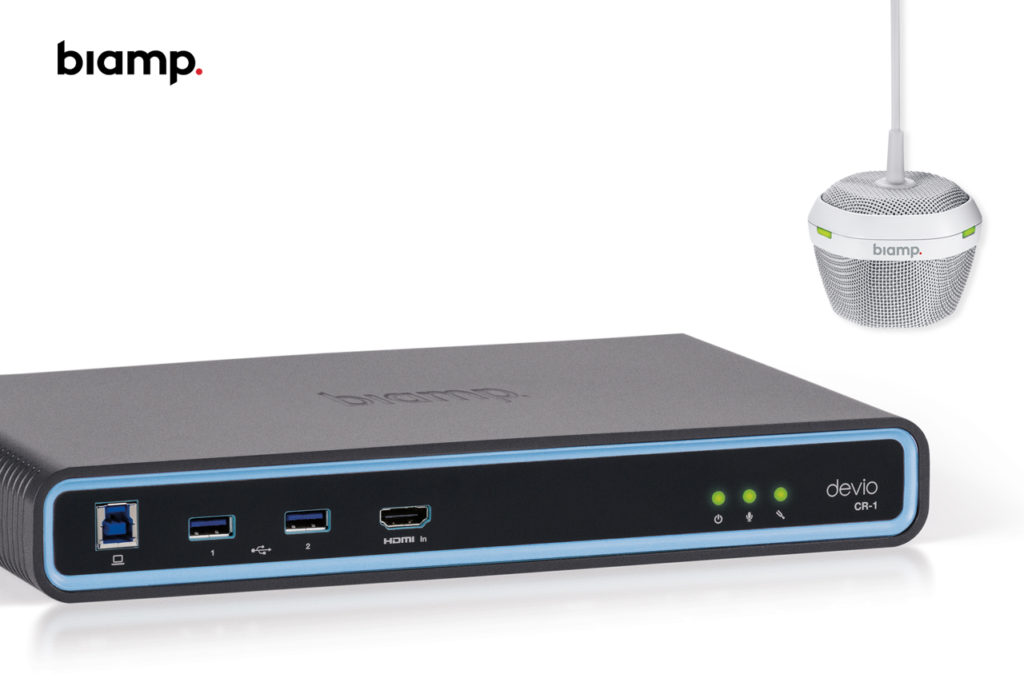 Biamp Audiovisual Collaboration Solutions
Biamp is another industry leader in the collaboration tools space. They provide products and solutions for conference rooms and huddle spaces of all sizes. Biamp's main focus is on unified communications and their solutions are fully compatible with most popular unified communications platforms including that their solutions integrate with. Biamp's products work with Goggle Meet, Microsoft Teams, Zoom, Cisco WebEx.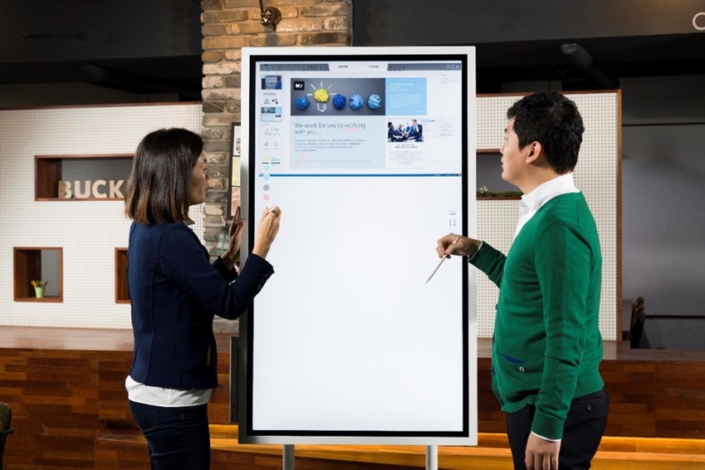 Samsung Interactive Displays
Most of the solutions we've covered so far have been all-in-one products focusing on collaboration through remote work and unified communications. However, if you are looking for a small-scale solution focusing on in-office staff then a Samsung Interactive Display is a great option. Samsung's interactive displays feature cutting-edge collaborative technology designed to increase productivity and help find new ways to problem-solve. This is a unique solution relative to the rest of the products we recommend. In looking for a shared office space that incorporates virtual meeting software, Samsung interactive displays remain a great alternative.
---
All of the solutions we've discussed so far each have their own areas of strength. The overall best product and brand truly depends on the specifics of your location and use case. For help deciding on which product to choose we suggest relying on the assistance of a trusted AV integrator. Strategic possesses 28 years of experience in AV design, with capabilities in analyzing your office space to achieve your goals. To learn more about AV collaboration tools use the button below to talk to an expert at Strategic Communications today!